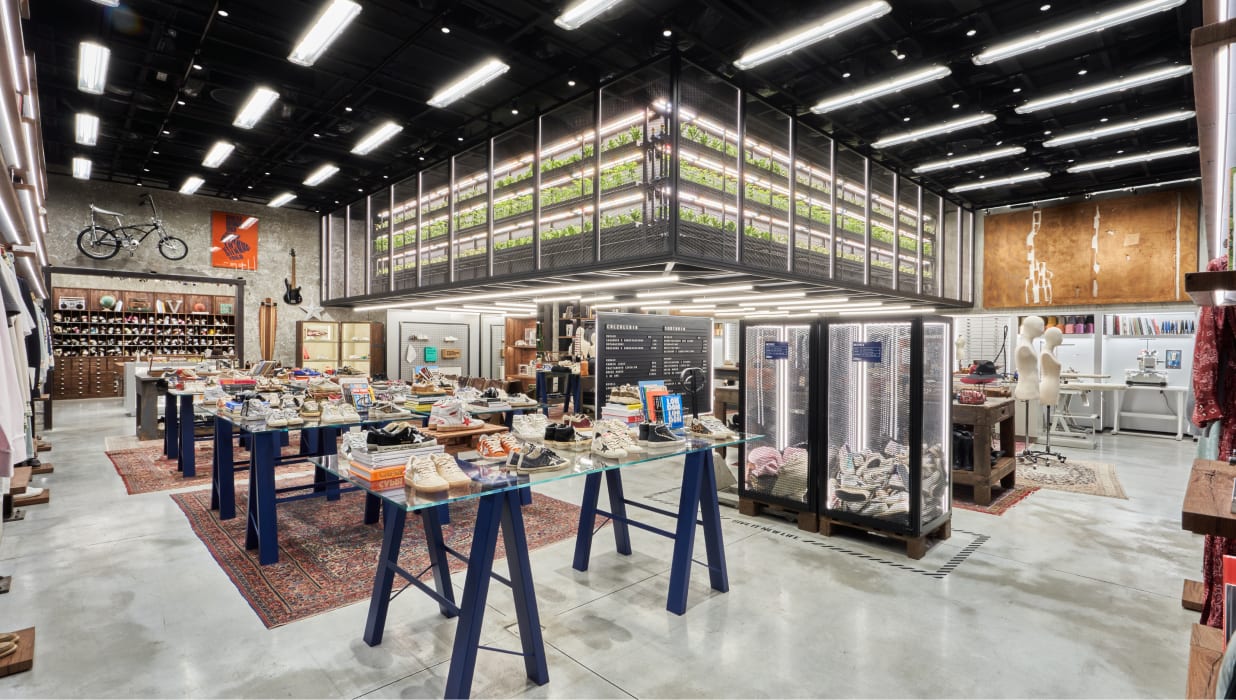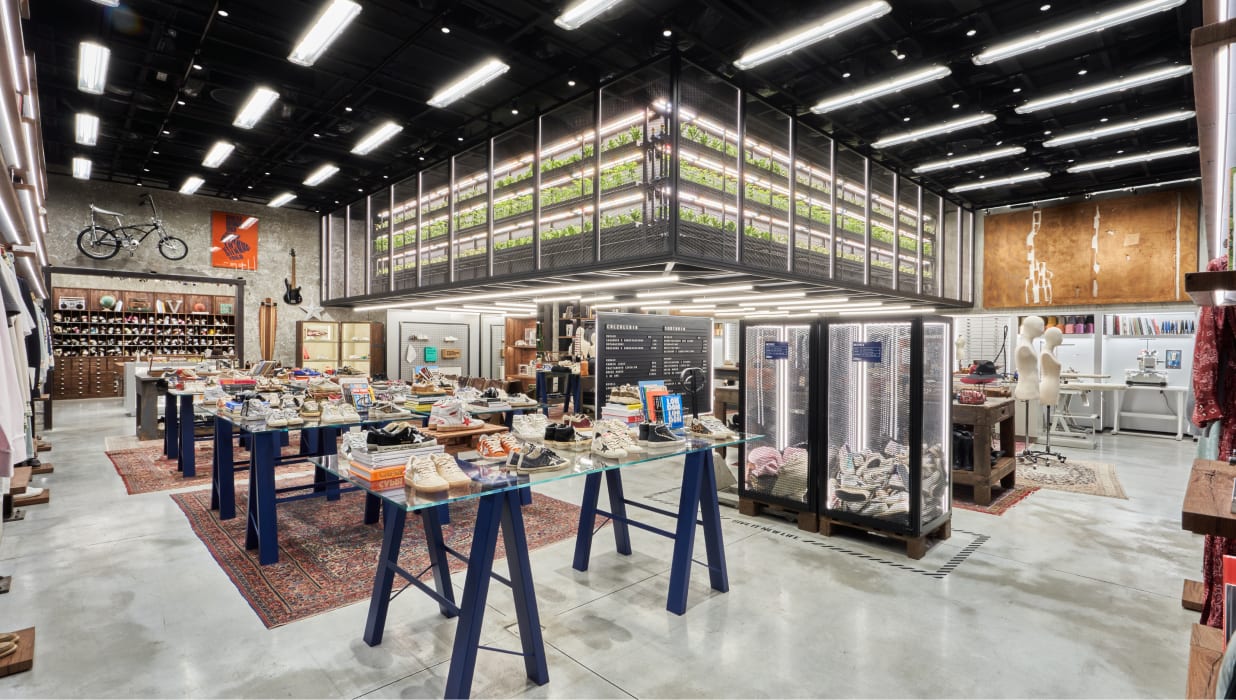 REPAIR
Anyone can bring sneakers and clothes for services of repairs and replacements, lengthening the products life cycle and reducing the impact on the planet.
REMAKE
For a new or a pre-owned product, you can choose from among different treatments such as distressing or embroidered and hand painted drawings, turning them into unique 1OF1 crafts.
RESELL
Your Golden items will be showcased in a dedicated area of the store, ready to be passed onto their next owner to embark on a new journey with them.
RECYCLE
You will find two recycling baskets in-store where you can dispose of any old products that you no longer want. In partnership with ReCircled, we will make sure that these items are put back to use.
Our new Store via Cusani in Milan is a place where tradition and progress meet, where we take care of you and your most beloved items, making the lifecycle of each product longer and its environmental impact lower. Craftsmanship and innovation driven by uniqueness: our Yatay Model 1B is our step toward a more sustainable future.